The Dex-Files
by
Karina Halle
My rating:
5 of 5 stars
I honestly thought it was impossible for me to love the snarky, complicated asshat that is Dex Foray any more than I already did. And then I read this novella, and realized how wrong I was.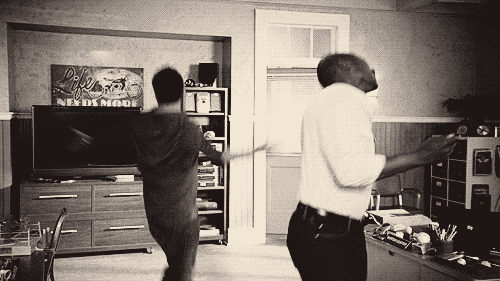 Holy...smokes.
Now, it will come as no surprise to anyone who has been following my updates and reviews lately to know that am a
HUGE
fan of the EIT series. So, my expectations going into this novella were high to begin with. But once again, Karina Halle blew all my expectations out of the water.
Warning: SOME SPOILERS AHEAD.
Dex has been a mystery to fans of the series from the beginning, so having the chance to get a peek inside that twisted, pervy head of his?! Sooo damn gratifying. Getting to see his take on some of the key scenes from the series to date was eye-opening to say the least. For example, finding out that Dex was already having feelings for Perry before the end of their first adventure...made my inner Dex/Perry-shipping fangirl want to do wind sprints around the yard.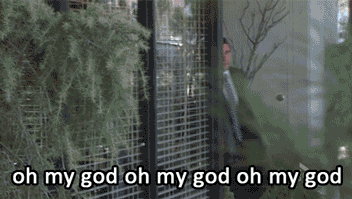 Of course getting a glimpse inside Dex's head was eye-opening for many reasons. Least of which was seeing just how much of a pervy weirdo he really is. And I will stand here and proclaim for all the world to hear:
I APPROVE!!!
:P


"I wondered if she'd let me grab her thick, dark mane and hold it like a pair of reins, if i could make her come with my girth alone or if I'd need to reach down and stroke her until she literally dripped on the carpet."


Um...yeah. I will freely admit I thought that entire chapter,
Big Dumb Sex
would put me in my grave. I will never listen to that Soundgarden song the same way again, let me tell you! But despite my hormonal overload while reading certain parts of this novella, the main thing I truly loved about
The Dex Files
was getting to see not only how vulnerable and conflicted Dex was most of the time...but how fiercely protective and loyal he was with Perry right from the beginning. Even when he seemed cold and pushing her away, he was struggling with his feelings for her, and the need to protect himself from letting his guard down and ending up with his heart being ripped apart again.
There was something so vulnerable and restrained about Perry, something that made me want to do stupid, ridiculous things to keep her safe. At the same time, I wanted to draw her out and make her strong, like a diamond from coal.
Without even realizing it, I found myself gazing deep into those blue eyes, totally fucking lost in them. My heart did a little flip. Christ, this was not a good idea. My heart of all hearts did not need to be flipping.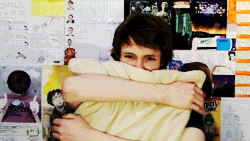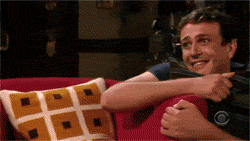 Okay. I know what you're thinking; I need to get a hold of myself here. Every time I write a review for one of the books in this series I come off sounding like some smitten fangirl. Well...that's because I AM a smitten fangirl. My love for this series and these characters is ridiculous. And that kind of makes it impossible for me to sound professional when writing about them. So, if that's wrong...so be it!!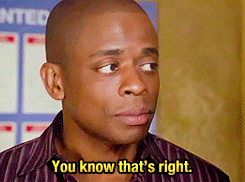 So, I will continue to pimp these books out to my friends, and anyone willing to listen. Because they deserve a bigger audience.
Karina Halle is a badass force to be reckoned with, and I am so effing glad I allowed myself to get sucked into this incredible series that has been consuming my life for the last few weeks.
She was mine. For the sake of appearances, she was my wife, but she was mine anyway. She didn't know it yet, but I did. It was wrong and it made no sense, but she belonged with me. No one else, not anyone else.