Darkhouse
by
Karina Halle
My rating:
5 of 5 stars
5 stars
Every once in a while I stumble across an author that just completely takes me by surprise in a wonderful, squee-inducing way. This time, it was Karina Halle.
I had heard some amazing things about her
Experiment in Terror
series, and have been meaning to check it out for quite a while. And after only reading the first few pages of Darkhouse, I knew this was something special.
22 yr old Perry Palomino has been haunted by bizarre dreams that have a habit of coming true. While on a weekend getaway with her family, she decides to explore an abandoned lighthouse on her uncle's property.
A lighthouse that is rumored to be haunted.
While there, Perry not only gets the bejesus scared out of her, but she stumbles across one Mr Dex Foray. Filmmaker and wannabe ghost hunter. The two form an unlikely alliance as Dex convinces Perry to help him make a 'demo' ghost hunting documentary for a website he works for.
Perry...oh how I loved this spunky little spit-fire. And I could relate to her on so many levels which only added to my love of this book. She's snarky, and insecure. Just trying to find her way in life & she sees Dex and his plan of becoming ghost hunters as a way out of her dull life.
And speaking of Mr Foray. He's mysterious and sexy...a smartass to Perry one minute, and fiercely loyal to her the next. He can be a little scary, and a lot vulnerable. He's a hipster with a porn 'stache, and probably more than a little crazy. He is all those things and more, and I love him to pieces.
The creep factor in this book was impressive. I don't spook easily, but there were definitely times when this book made me feel unsettled. And don't get me started on Crazy Clown Lady...
Some of my favorite highlights:
"Now wait a minute," I started, "how do I know that this is legitimate? I mean, you could still be a bald-headed meth addict hobo I stumbled upon in the lighthouse."
"I'm not bald yet."

"If we head into that lighthouse and see a bunch of weird whatnots and such and such, it's not going to make any sense unless we know the how, the why and when."

"We should probably have a safety word too," he said.
"A safety word? Like in S&M?"
His smile flashed, animated and bright.
"The safety word is 'Jell-O'."
God help me if I ever had to say 'Jell-O' for any reason.

"How come you aren't afraid?"
"Because I find life scarier than death."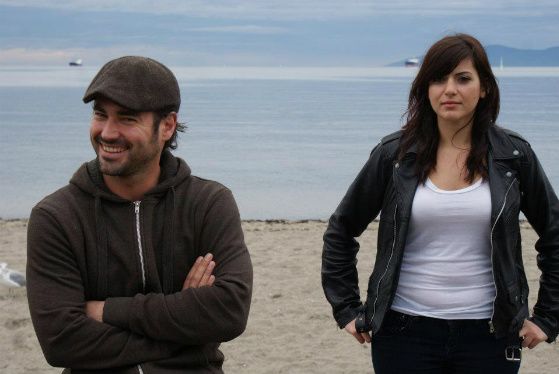 With just the right mix of chills, snark-tastic banter among two fantastic characters & a plot that kept me entertained from page one, Darkhouse is a great start to a series I'm anxious to dive back into.
DARKHOUSE IS STILL FREE ON AMAZON. NO REASON TO DELAY...CLICK HERE AND GRAB THIS BOOK NOW!!