Epilogue
by
C.J. Roberts
My rating:
5 of 5 stars
6++++++ stars.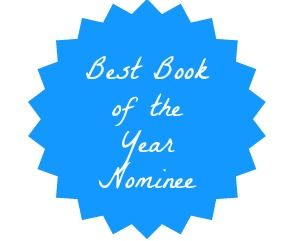 I just devoured this book in one sitting. I had been saving it for months because to be honest, I didn't want to contemplate the idea of Caleb and Livie's story coming to an end. But...what an ending it was.
"You don't need my forgiveness. Anything that's mine to give is already yours."
Let me apologize right off the bat because, this isn't going to be so much a review...as a fangirl gush-fest.
When I stumbled across The Dark Duet series last year, I dived into it head first, not really knowing what i was in for. I wasn't at all prepared for how dark and twisted that ride would be. And like most people, I found myself struggling with how to feel about Caleb. He does so many truly terrible things in the first two books. But, once CJ Roberts began to give us a glimpse into that tortured man's soul, i was hopeless to resist him. Much like Livie.
"I have never felt comfortable sharing my feelings - especially my doubts, fears, hopes and desires. They are what make me vulnerable. And more than anything, I hate to be vulnerable."
While I was thrilled when I found out that Roberts was going to be writing a novella exclusively from Caleb's POV, I was also a little scared as well. I wasn't sure how I would end up feeling about him once I got a closer look inside his twisted mind. Let's just say, I could totally understand how conflicted Livie always felt about her feelings for Caleb. On the one hand, he's the monster who kidnapped and terrorized her. But on the other, he's the man who would stop at nothing to protect her. Even at the cost of his own life or freedom. But, Roberts wiped away my fears within the first few pages of this gorgeous, sexy,
emotional
book. Seeing things through Caleb's eyes...getting to truly understand how much he regretted how they came to know each other...how much he wished he could have been a better man for her....well, it goes without saying that my love for him has now reached an all new level of adoration.
I didn't want to hurt her. I loved her. I don't know how to do it like a normal person. I didn't know how to tell her how scared I was. I pressed my head to the back of her neck and tried.
"Tell me I don't deserve you. Tell me all the things I already know."
There were times while reading this book that I was just completely floored by Robert's talent. She has managed to create this complex, dark & twisty world that is both alien, and feels disturbingly familiar. And she has given us two of the most emotionally and intellectually complex characters I have ever come across.
"I made you love me! Livie, I was confused. I was...broken. I'm still broken. I don't know who I am or what I want. All I know is that without you, there's nothing. I'm nothing. Do you have any idea how terrifying that is for someone like me?"
"You're the best thing that has ever happened to me in my life. I just wish I could...be that for you."
Reading has always been my passion and an escape from the stress of my daily life. And once in a great while I manage to stumble upon a book or a series of books that not only make an impact on my life, but truly touch my heart in a way that few ever have before. These 3 books have more than made an impact on my life. And I know that I will always hold a very special place in my heart for Livie and Caleb's very unconventional, but no less beautiful love story.
The Dark Duet series is a journey through some of the most painful and gut-wrenching of experiences. But, it is also a story about love and battling your demons and being okay with not being perfect. With not having a perfect life.
Caleb and Livie's relationship isn't about hearts and flowers. It's about devotion and commitment against every odd imaginable.
Survival is the most important thing. It affords us the chance to live and to find all of the things that make life worthwhile. I found redemption. I found forgiveness. I found love.

I had finally found a way to obey and never look back.
I could never write an ending better than the one Livvie gave you, but I'll leave you with this:
Once upon a time I saved Livvie. She's been saving me ever since.
**Read more of my reviews at my blog**
http://ravingbookaddict.blogspot.com