Breach
by
K.I. Lynn
My rating:
5 of 5 stars
5+++ mind-bendingly intense stars
.
**WARNING: graphic language and fangirl hysteria ahead**
His body was sin. His cock was sin. And I was a sinner.
Holy hotness, batman!
With
Breach
, K.I. Lynn has created one of the most intensely erotic books I have ever come across.
Ever.
Not to mention the fact that she introduces us to one Nathan Thorne.
Unquestionably, my newly crowned KING of the dirty talkers!!!
"It's what i want. To stretch you open and have your pussy suck me back in."

"That is the best sight in the fucking world," he whispered, licking his lips as he stared down at my body. "You look so fucking good covered in me."

"Your fucking pussy belongs to me. And I'm going to make sure everyone knows it's taken."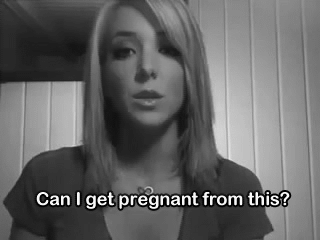 I have always had a weakness for the tortured soul. And, Nathan is definitely fighting off some pretty intense demons. To be quite honest, there were times when he slipped away from just being damaged, into being possibly unstable...
"I slept with my dress shirt on last night because it smelled like you. And that pissed me off!"
And finally once even slipping into full on creeper-land. The whole "marking his territory" scene in the bar?!
Um...I wasn't sure if I should feel turned on, or scared. Okay...I was both. Mostly turned on.
Don't judge me, people!!!
Until you have felt the power of Nathan's dirty mouth, you don't understand!!! LOL
I wanted to be part of it. To be part of his soul. He was my god, and I worshipped him.
Much like with the
Crossfire
series, both the H/h Nathan and Lila have a LOT of issues to work through. And while I can admit Nathan's reasons for pushing Lila away are a bit paranoid and OTT, it does make a crazy kind of sense in a way. Or maybe that's just Nathan's dirty talk distracting me into buying into almost anything. ;)
This book ended on a cliffhanger. Of. Course. And it was a DOOZY. Be prepared to read the companion novella
Dissolution
(which gives us 2 chapters from Nathan's POV)and book 2
Infracture
immediately after finishing this.
This book was crazy hot and a definite wild ride that I loved to pieces.
"Oh God!"
"Not God, baby. Nathan. That's the name you'll be screaming when you come."