The Siren
by
Tiffany Reisz
My rating:
5 of 5 stars
4.5 Intellectually stimulating & erotic stars
Summary:
Notorious Nora Sutherlin is famous for her delicious works of erotica, each one more popular with readers than the last. But her latest manuscript is different—more serious, more personal—and she's sure it'll be her breakout book...if it ever sees the light of day.

Zachary Easton holds Nora's fate in his well-manicured hands. The demanding British editor agrees to handle the book on one condition: he wants complete control. Nora must rewrite the entire novel to his exacting standards—in six weeks—or it's no deal.

Nora's grueling writing sessions with Zach are draining…and shockingly arousing. And a dangerous former lover has her wondering which is more torturous—staying away from him...or returning to his bed?

Nora thought she knew everything about being pushed to your limits. But in a world where passion is pain, nothing is ever that simple.
This is a hard book for me to review. It's unlike anything I have ever read before and truly hard to categorize. As others have said before, this is
NOT
a romance novel. There is no classic HEA. But, it is however beautifully written with intensely real, and tortuously flawed characters.
Words are the thread in the fabric of the universe. You write because it brings you closer to God.
Nora is hands down one of the best female characters I have come across in a very long time. She's strong, feisty, and fearless. But also at times vastly insecure and confused as to what she truly wants out of life. She not only writes erotic BDSM novels, but
lives it.
Nora is a Switch (a person who acts as both a Dom and sub), and her past with an enigmatic man named Soren is the driving force of her life, even 5 years after "ending" their relationship.
"If you come back to me, will you run or will you crawl?"
"I'll fly."
At the heart of
The Siren
is the relationship Nora has with three vastly different men.
Zach:
Her prim & proper editor.
Wes:
Her virginal best friend and roommate.
&
Soren:
Her God. In every sense of the word.
The relationships are all very complicated and I have to admit, only two of them worked for me. I had a distinct dislike for Zach from the very beginning. I realize he was supposed to appear to be very a standoffish and prudish Englishman, but there was something about his attitude that I just couldn't get past. He seemed to constantly look down on Nora, and while she seemed to laugh it off, and he appears to have a change of heart towards the end of the book...that aspect of the book never rang true for me.
Wesley may seem like an OTT 'aww, shucks' kind of Southern Boy, but I loved him to pieces. I know his character isn't very popular among the fans of the series, but I have always had a soft spot for sweet, romantic men. Probably the only thing keeping me from giving this a perfect 5 star rating was...
******SPOILER WARNING******
when Nora forgot about the plans she had with Wes and instead spent the night with Zach. I can understand her being wrapped up in the excitement of finishing her book, and for finally being able to 'conquer' Zach...but my heart broke for Wes. He deserved to be treated so much better than that.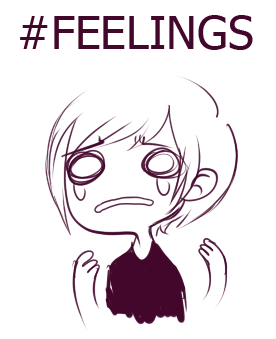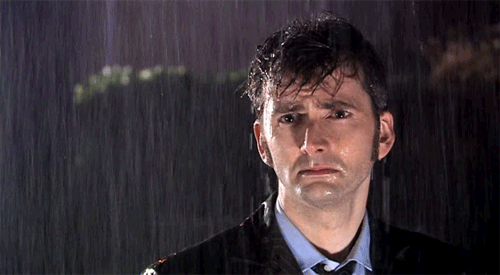 Nora & and Wes' relationship may seem doomed for failure, but I really do enjoy their dynamic.
As for Soren? Talk about a complex, multi-layered character! I was shocked when his character was introduced and we found out exactly who...and what he was. Frankly, from the build up his character received through the first half of the book, I expected to hate him with a passion. But I didn't. At all. The scenes between Soren and Nora were probably my favorites in the book. So incredibly well done. And Reisz found a way to not only make me understand their relationship, but believe in it as well. Despite everything, I know that Soren and Nora love each other. In an incredibly dysfunctional and twisted way...but they do.
One of the things i loved about this book, and loved about the writing was that this was a much more realistic portrayal of a BDSM relationship. Not watered down like so many other books in the genre. It was brutal, and honest and completely realistic.
So, while this book may not have been perfect, it was an extremely intoxicating ride that I am more than willing to continue experiencing throughout the rest of the series.
This is where we come to close our eyes.