The Opportunist
by
Tarryn Fisher
My rating:
5 of 5 stars
5++++ intense-beyond-belief stars!
Summary:
Olivia Kaspen is a sharp tongued manipulator used to always getting what she wants. With just one exception-Caleb Drake, the one she foolishly let slip away. After a chance encounter brings Caleb back into her life, Olivia finds herself wanting a second chance with her first love, and asking herself how far she is willing to go to get him back. Her only problem is a red head named Leah, Caleb's new love. Olivia must fight for what was once hers, and in the process discover that sometimes love falls short of redemption.
It's been a long time since I came across a book that actually lived up to all of the hype surrounding it.
The Opportunist
is definitely one of those books.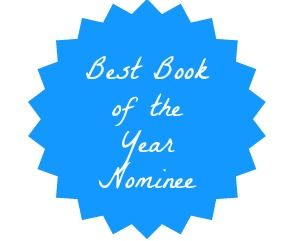 **Yes, I realize this wasn't published in 2013. But I READ it this year...so it counts. :P **
"I fell in love underneath a tree," I began.
This book is not a romance. In fact, I would probably classify it as an
Anti-romance
. The three main characters are all guilty of various things. Lying, cheating, causing intentional pain to people they supposedly care about...and that's just for starters. In fact, at about the half-way mark i realized an important fact; I was absolutely loving the story, but at the same time
I did not like a single one of the characters.
Not one.
Fisher has done something absolutely extraordinary...she has created a book centered on a bunch of truly unlikeable people, and made the reader...well, she made ME...still care about what happened to them.
I think that shows just how much of a badass author Ms Fisher is.
There were times when I was pissed off beyond belief at something one of the characters did, or said. And then 5 pages later, i felt like my heart was breaking. Not because that character had redeemed themselves (because honestly, none of them really do, imo), but because I still felt sympathy for them. I can't tell you how many times Olivia pissed me off, but yet...I still felt her pain...
(view spoiler)
[over losing Caleb. Again. And again. (hide spoiler)]
even if she did
totally
bring it on herself.
"I am doing this, because he still calls me Duchess."
But that was a big part of Olivia and Caleb's relationship...it almost seems like they fed off each other's insecurities and watching their roller coaster life together implode is gut-wrenching.
"Caleb was like a hurricane that swept through my life, stirring up things inside of me that I never knew existed. He is a longing I will never cure.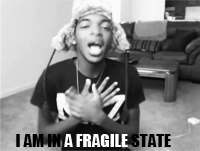 I debated on including my absolute favorite quote from the book in this review, but I've decided not to as I am trying to keep the spoilery content to a minimum. All I will say is...
The last line of the book.
It made me cry, and feel like someone hit me in the stomach with a hammer. Damn you, Tarryn Fisher. Damn you.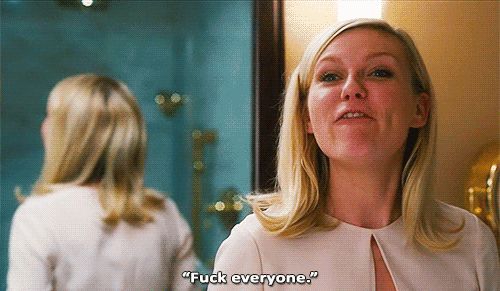 But, despite all the emotional turmoil, I am beyond grateful that I decided to give this book a chance. It is hands down one of the best books I've read all year, and i'm both excited and terrified to read the second book,
Dirty Red
.
"You are going to destroy me, you know that?"
I knew...