Play With Me
by
Kristen Proby
My rating:
5 of 5 stars
6 ridiculously romantic stars!!

It's official. Kristen Proby is the QUEEN of feel-good, angst-free, romance! This series (thus far) has managed to find just the right balance of sweet romance, with hot and heavy sexy-times.

And Will Montgomery? I thought it would be impossible to surpass Luke as my favorite KP hero, but well...Will is just about my idea of the perfect romantic hero (and man).
This book was exactly what I needed, and I flew through it in less than 24 hours.
I love how simple KP's stories are. And I don't mean simple as in boring with nothing going on. I mean KP tells the kind of love stories that are so damn hard to find these days; stories that are (mostly) free of angst and needless drama. I love reading about a couple who are in love and don't have a million and one things pop up out of no where to keep them from being together. No psycho ex girl/boyfriends coming out of the woodwork. No deep dark secrets that threaten to destroy the lives of our everyone around them. Do the couples have things to work through? Yes. But they work through them...and it doesn't take 300 pages for them to do it. They have hurdles in their way, but they make their way around them and get on with their lives. I for one LOVE the fact that when a crisis pops up, KP usually have the characters deal with the problems head on and within a few chapters our couple are moving on to something else. This kind of simplistic kind of storytelling might not be for everyone, but I absolutely LOVE it. And wish I could find more authors like Kristen doing it these days.
Will & Meg's relationship was sweet, romantic, and oh so sexy. One of the things I ADORE about Will is the fact that he has absolutely no problem telling Meg (and everyone else) how he feels about her. I've seen some people say that the heroes in these books are just too good to be true and therefore not realistic. Well, I don't know about you, but,
one of the reasons I love romantic fiction so much is because it can take me away from the overwhelming stresses of my day to day life and transport me into a world where men like Will Montgomery CAN exist, and and where an 'average' girl like Meg (in other words someone like me) can somehow steal his heart. That's why I keep coming back to romantic fiction, and that is why Kristen Proby is one of my favorite authors.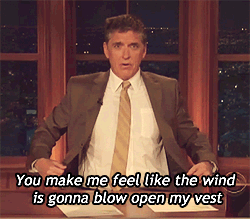 "You are not a dirty little secret," I murmur into her ear. "You are everything."

"Just the thought of you not being in my life is my undoing. When you feel safe enough to say what I know you feel, it will be the best moment of my life."
And those quotes (along with a bunch of others I could post), show why Will Montgomery is pretty much the perfect romantic hero. He's sweet, kind, funny, possessive and too damn sexy for words. And I am so grateful I got to spend some time with him. ;)
I can't recommend this book (and this series) highly enough!