Axel
by
Harper Sloan
My rating:
4 of 5 stars
The Axel Book Blog Tour is Finally here!!!4 drama-filled, lusty stars!
Summary:
Isabelle has learned the hard way how hard life can be when fate isn't by your side. It can hand you dreams on silver platters, but it can snatch them right back and hand you nightmares. One thing Isabelle knew for sure fate was consistent with was taking away everything she ever loved.

For the last two years Isabelle has been slowly clearing the clouds of her past. Happiness is finally on the horizon. She has a thriving business, great friends, and her life back. All she has to do is jump over the last hurdle…her ex-husband.

When problems start causing her to fear her new life, and memories that are better left forgotten start rushing to the surface the last thing she needs is a ghost from her past to come knocking on her door.

Axel never thought he would look into the eyes of Isabelle West again, and he wasn't sure he wanted to now. He's carried his anger for so long he isn't sure he can just turn it off, but when he is faced with protecting her and an unexpected desire to have her again, life gets a little more complicated.

How will Axel and Isabelle deal when all their cards are put on the table and everything they thought was true blows up in their faces?
It's not often that the first few pages of a book grab me the way this one did. The prologue was incredibly powerful and sooo well done, that I knew I was going to be in for a wild ride with this book. And that was definitely true. When Axel begins, Isabelle is trapped in a terrifying situation, and it is only by sheer determination and strength that is she finally able to escape and attempt to create a new life for herself. And through it all, she can't help but know that she is missing out on the life she
*should*
have had.
One with the man that she was meant to be with, but who was seemingly ripped from her life in a very tragic way.
Writing this review is difficult for me because I really think this story should be read and experienced without knowing too much about the story beforehand. But, I will say that it is amazing for me to sit here and say that
this is Harper Sloan's first book.
She writes with a confidence that authors who have been around for decades would love to possess and I for one was truly impressed by how she crafted this story.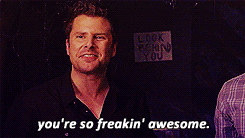 Having said that, my only true complaint with this book is that the drama was at times, way over the top. I have never been the biggest fan of an overload of angst in my romance novels, and this one has a lot. A LOT. But, even with that issue, this book fun, and addictive and I loved our H/h so much that I was able to mostly overlook it.
Isabelle & Axel truly are the definition of "soul mates". They may have had a long, hard road to find their way back together, but as a reader we never stop rooting for them and wanting them to find a way to back to each other.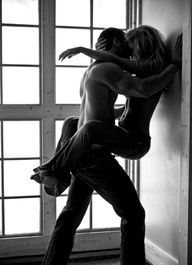 As for the steam factor?!
I
LOVED
Axel and his dirty mouth. I loved that boy to such a degree that it might have been slightly harmful to my health. Harper Sloan definitely knows how to write sexy times in a way that will have you squirming and reaching for some ice cubes to cool off. Or for your partner to help relieve the...
*in my best Frank-n-Furter voice*
...tension. ;)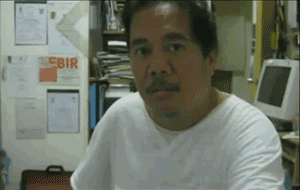 So...in closing, Axel was an amazing, if angst-filled, joyride. And I can't wait to see what else Harper has in store for all of us in the future!
**This book was provided by the author in an exchange for an honest review**