The Gamble
by
Kristen Ashley
My rating:
5 of 5 stars
6 stars!!!
It's rare that I finish a book and can't wait to write a review for it but at the same time I haven't a clue what I should say about something that touched me as deeply as this book touched me. Many others have given incredibly eloquent reviews for this book, so I will bypass trying to sound like I know what I'm talking about as far as story line and world building goes, and instead focus on talking about the many things I loved about this book and these characters.
Shortly after finishing this book tonight a song popped up on my iPod that pretty much captured my version of Max & Nina and their amazingly beautiful relationship.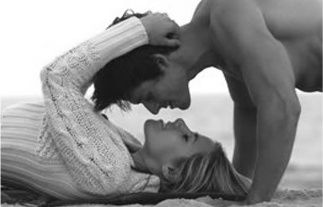 I walked, through the thickness of your heart
Straight through the middle of your deepest, darkest dream
I wrote the melody that brought you back to life, love
Come hear it for yourself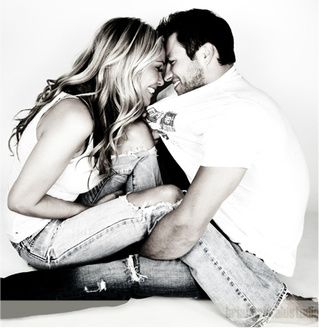 Who says we're wrong for opening the wrong doors?
Lock up, swallow the key
You'll never replace me.
'Cause back then I told you, if you fall I'll fall too
Wake up and feel the breeze
You'll never replace me
~Replace Me by Andrew Belle
That's always been one of my favorite songs, but now it will forever have even deeper meaning for me.
Things I loved About The Gamble:
First and foremost?
**
MAX
!!!
"Yes, I was right. Max was becoming more wonderful and I was in trouble."
You and me both, sister! Holy....cow.
I recently wrote a review for another book where I mentioned that there was a difference between being a strong Alpha Male and being a bully. In my opinion...Max is the epitome of the
perfect
Alpha Male. Dominant? yes. Possessive? Hell yes. But mean and cruel? Never. Max literally adores Nina practically from the moment he first sees her, and he doesn't have any problem showing how he feels. Be it the fact that he is
always
touching her in some way, even in front of both their families. Or the way he remembers the small things, like how she likes her coffee, or if she drinks in the evening she'll be passed out dead asleep within a couple of hours. Or, most tellingly...and this comes at the very beginning of their relationship...the way he takes care of Nina when she is delirious with a fever. I mean, could there be a more perfect man?
"Found somethin' I want, don't tend to fuck around when that happens, Duchess. Ever."
"You think to slide back, settle for something that made you run away because you think it's safe, because it's familiar, because you're scared of taking a gamble on me. I'm warnin' you now, Duchess, I'm not gonna allow that."
Yeah...like I said...he's pretty much perfect. <3
**
NINA "Only Holden Maxwell would think my neurotic was cute."
God, I loved this woman! And I think part of the reason I did was because I could somewhat relate to her. We have similar insecurities and I understood why she warred with herself over letting herself get close to Max, expecting that she would always be 'second best' to him. Which made their HEA that much sweeter. <3
And speaking of that HEA...
**
The Epilogue
Without giving anything away, all I can say is
Swooooooooon!!!
It wrapped up Nina & Max's story perfectly and I have to say I adored getting a glimpse inside the mind of Max at the very end of the book. It just capped off what had already been one of the most enjoyable reading experiences I have had in a really long time.
Funny thing is, several months ago I attempted to read this book and gave up without even making it to the end of the first chapter. I'm not sure if i was just not in the mood for a romance, or hell...maybe i was just in a crappy mood that day. Whatever the case may be, I am so glad...
so glad
...that i decided to give this book another shot. Because I absolutely loved every minute of the ride this time. And I can't wait to dive into more books by this author!